How Digital Project Delivery Creates Sustainability and Saves Money
As climate concerns weigh on the construction industry, advanced digital tools offer solutions.
By Steve Horn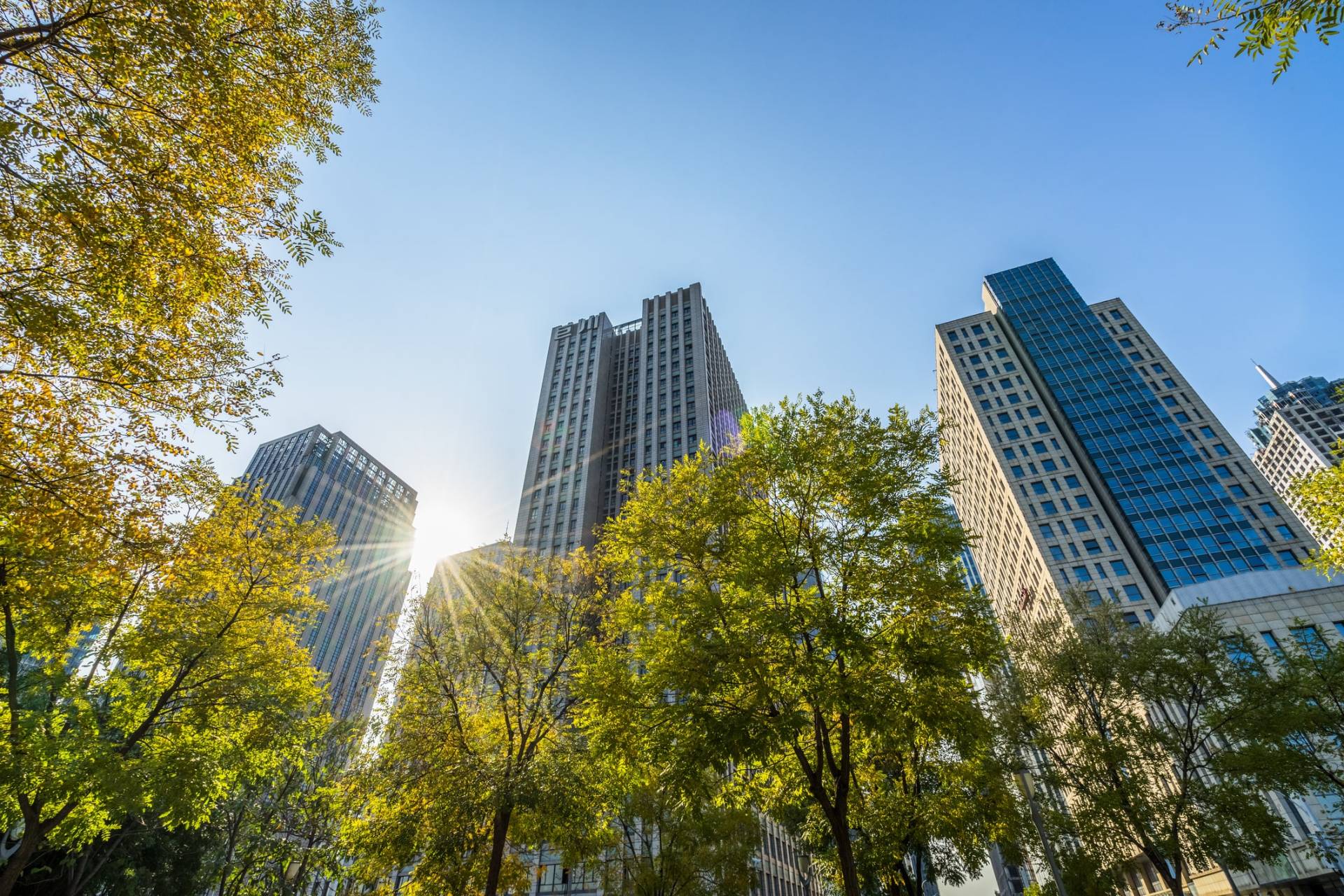 Full 1
Pressing environmental challenges facing the construction industry demand major changes.
The construction industry is one of the most climate unfriendly sectors, accounting for a major share of global emissions. The Department of Energy's new Blueprint for Transportation Decarbonization estimates that Bipartisan Infrastructure Law spending alone will result in 18.6 million metric tons of carbon due to cement usage for roads and bridges. That is the equivalent, the agency notes, of adding 3.3 million gas powered cars to the roads for an entire year.
But advanced technology can help the industry reduce its environmental impact, and result in savings as well. Advanced building modeling systems and geolocation offer the industry an opportunity to weigh sustainability considerations – like water impacts or materials quantities – earlier and with unprecedented precision.
Connected construction also allows construction teams to better meet social sustainability targets, improving transparency and responsiveness to public concerns, including about environmental impacts.
The global design and construction firm WSP noted in a whitepaper that building information modeling can help construction teams engage with the public earlier. Furthermore, it allows the team to utilize more sophisticated data and easily weigh alternatives. Tekla, for example, an external software program from Trimble used for structural design, enables the measurement of carbon embodied in the project during the design phase.
A recent study by the Dodge Construction Network and Trimble found 66 percent of architects, engineers, general contractors, specialty trade contractors and owners agree that using digital workflows leads to better informed decision making.
Digital models, geolocation and other high-tech tools also offer the opportunity to input data directly into sustainability frameworks developed by the U.S. Green Building Council and the Institute for Sustainable Infrastructure (ISI). Sustainability frameworks, such as ISI's Envision program, require agencies to measure a multitude of variables when constructing projects. For example, project teams have to account for the number of prime farmland acres preserved and/or quantity of recycled materials incorporated into the project. Without the help of advanced software, this would be a time-consuming and extensive data management project.
Governments are increasingly moving toward digital project delivery. For example, Pennsylvania has mandated a 2025 deadline for its Digital Delivery Directive, and Texas is moving its projects into the cloud. In June 2022, TxDOT started requiring that all state bridge construction projects use 3D modeling during the design and implementation process.
For agencies, sustainability may be an important motivator. However, cost savings is another major benefit and often the two go hand in hand. Trimble, Inc.'s Evangelia Tripolitis said at the recent annual Trimble Dimensions conference held in Las Vegas, that cost savings are still the primary motivator for many public agencies and construction firms. These benefits often go hand-in-hand with environment benefits.
"I would love to say that everyone is doing this exclusively because we're focused on the people and the planet," said Tripolitis, a technical consultant and sustainability analyst at Trimble. "However, there are a lot of other [related financial] incentives [to do so] as well."
Digital models that allow for greater collaboration and information sharing can help eliminate costly changes that are the result of miscommunication or poor coordination. ESRI's David LaShell notes in an article that last minute design changes can be a major source of cost overruns, which account for an estimated 21 percent of annual revenue.