U.S. DOT is launching a new funding program to help agencies move beyond the paper era.
By Lori Tobias
Full 1
For states looking to make the transition to digital construction, a new federal program will offer $100 million in assistance.
A provision of the newly passed Bipartisan Infrastructure Bill — Section 5513, accelerated implementation and deployment of advanced digital construction management systems — offers states resources to help overcome the hurdles to institutionalizing digital construction technology.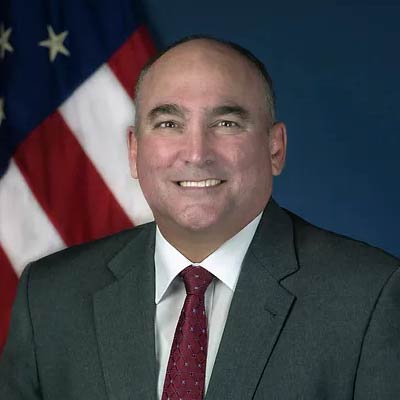 Greg Nadeau, Publisher of InfraTalk America, Chairman of Infrastructure Ventures and former administrator of the Federal Highway Administration, worked with Trimble Inc. over several years to help support efforts by congressional members to advance legislative language through the appropriations process and ultimately included in the Bi-partisan Infrastructure bill enacted into law. Here, Nadeau talks about the importance of the program and what happens next. 
Lori Tobias: Can you define advanced digital construction management systems – often known as digital project delivery?
Gregory Nadeau: The systems are defined as commercially proven digital technologies and processes for management of construction and engineering. They include commercial, cloud-based, advanced, decision-support technologies for infrastructure planning and coordination, commercial alignment planning systems, commercial building information modeling, digital 3D design software and systems; specialized software, technologies and systems for planning, construction, maintenance, modernization, and management, and asset management systems for machines, site equipment, and personnel; and project delivery systems for project management.
Congress included in the Infrastructure Bill $100 million to be distributed over five years – or $20 million a year. How will states and local agencies access that money?
GN: The FHWA is in the process of developing the Notice of Financial Opportunity (NOFO) that outlines the rules for how states and local agencies can apply for the money to help them utilize digital technology. The NOFO is the next important thing following the initial approval of the bill. We expect that to be released by the FHWA this year. Once it is, eligible parties will have the roadmap for how to apply for the funds and what the money can be used for.
What can state and local agencies do now so they are ready to act when the NOFO is released?
GN: It's been known that this was coming since the passage of the bill so lots of folks have been getting ready. The first step state DOTs need to take is to be what I call champions of change. You have to have the buy-in of the leadership at the DOTs to make this possible. They need to make it very clear that this is the direction they believe is the way to go, and they have to understand how to put this together for the entire organization. You have multiple divisions who all own different segments of the process. They have to be talking the same technical language and understand the technology. There are a wide range of companies developing a wide range of applications to utilize the data. It's been a growing industry within the infrastructure world. We've only begun to tap the potential and the quicker that happens, the benefits, the efficiencies, the accountability will be so much greater, so much faster. The private sector had been leaning toward this. They want the efficiency and tools that make this possible.
Can you give one example of how the technology works on a jobsite?
GN: One of the simplest examples is automated machine-guided technology. You have a bulldozer on a site grubbing out a 10-mile highway project. You can imagine the millions of yards of gravel and dirt and other material those machines are going to move around as they turn a site into a road. Automated machine-guided technology would require that the plan assets have a 3D model of the detailed plans for that site. If it were paper plans, there would be 100s of pages that would all have to be installed manually to direct the operator as to how much dirt to push off or put on, as they move down the road. With automated machine guided technology, you convert those plans into a 3D model. That model is uploaded to the cloud. GPS technology is installed on the bulldozer. Now that you have a digitized plan the GPS technology will read the plan and automatically guide the machine to take whatever number of passes necessary to achieve what that plan dictates. That means equipment operates much more efficiently. It results in significant savings, less greenhouse gas emissions because you are operating that equipment less, and it helps ensure there are less mistakes made, which are expensive and time-consuming.
So a state could apply for a grant to utilize automated machine guidance technology?
GN: Yes, if you've never used that before in your state then these grants can help you acquire or pay for the expense. It really depends on the state of practice you have in your state. If you've done very little in your state, you may need financial help to make it happen. There are many more complex technologies involved from the design phase of a project to the construction phase and even technology that is going to have benefits well beyond the project's life. Not only does the conversion to a digital file give you access to tools like the automated machine-guidance systems, it turns everything you are doing into digital data. That data could have broader applications down the road. Common example: assets management detail. The incentive funds can help you get started to prepare to digitize your process.
Can the amount of money allocated for this really make a difference?
GN: Twenty million a year is a limited amount of money. I'm hoping states and local agencies have most of the dollars committed to using actual technology on actual projects, not just doing analysis, though some states will need to do basic planning. These dollars are best used showing agencies how the technology works and how it can impact their program. Even if it is incremental, just make the commitment to do it. That's what I'm hopeful we will see as a result of this.
This article originally ran on November 4th 2022. We are re-running it as part of a larger series on digital project delivery.