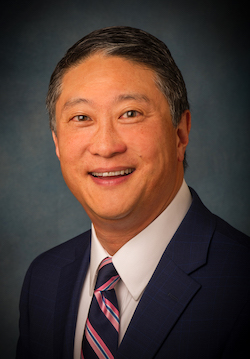 Late last week, the Mineta Transportation Institute announced they have appointed David Kim to their Board of Trustees. Kim, senior vice president and principal, National Transportation Policy and Multimodal Strategy, at WSP, brings a wealth of experience to the role.  
Before joining WSP, he served as Secretary of the California State Transportation Agency. He has also held high-level leadership positions within the United States Department of Transportation. They include Deputy Administrator of the Federal Highway Administration (FHWA), Associate Administrator for Policy and Governmental Affairs at FHWA, and Deputy Assistant Secretary for Governmental Affairs in the Office of the Secretary of Transportation.
"I was so pleased to hear of David's appointment to the Mineta Transportation Institute's Board of Trustees," said ITA Publisher Gregory Nadeau. "The work of the Mineta Transportation Institute not only recognizes the contributions of a great American, but also continues to perform important work for the industry. David Kim will bring an impressive array of experience that will greatly benefit the Mineta Transportation Institute and its important work."
For the Institute's full press release, click here.