Full 1
With work zone related accidents on the rise, the Ohio Department of Transportation (ODOT) is trialing several new technologies that are designed to keep workers and the traveling public safe. One of the technologies ODOT has implemented is the queue detection system. The goal of this system is to warn drivers of impending slow traffic and mitigate the risk of congestion-related work zone accidents. These systems have sensors that pick-up the speed of traffic and transmit the information to a message board that, in turn, alerts drivers of real time traffic conditions.
"We're constantly looking for ways to make our work zones safer. This added protection is not only important for crews performing the work, but also for every Ohioan behind the wheel," said ODOT District 6 Deputy Director Anthony Turowski.
ODOT has also installed flashing traffic signs at exit points along several of their current highway construction projects. These signs are meant to alert drivers when a vehicle is leaving a work zone. Vehicles exiting the work zone travel at much lower speeds when they are merging back onto the highway. If drivers traveling down the freeway are not paying close attention, the difference in speed can lead to potential accidents.
"While these devices certainly enhance safety, nothing is more effective than an attentive driver. When you see work ahead, you should slow down, keep your focus on the road, and keep your hands on the wheel," said Turowski.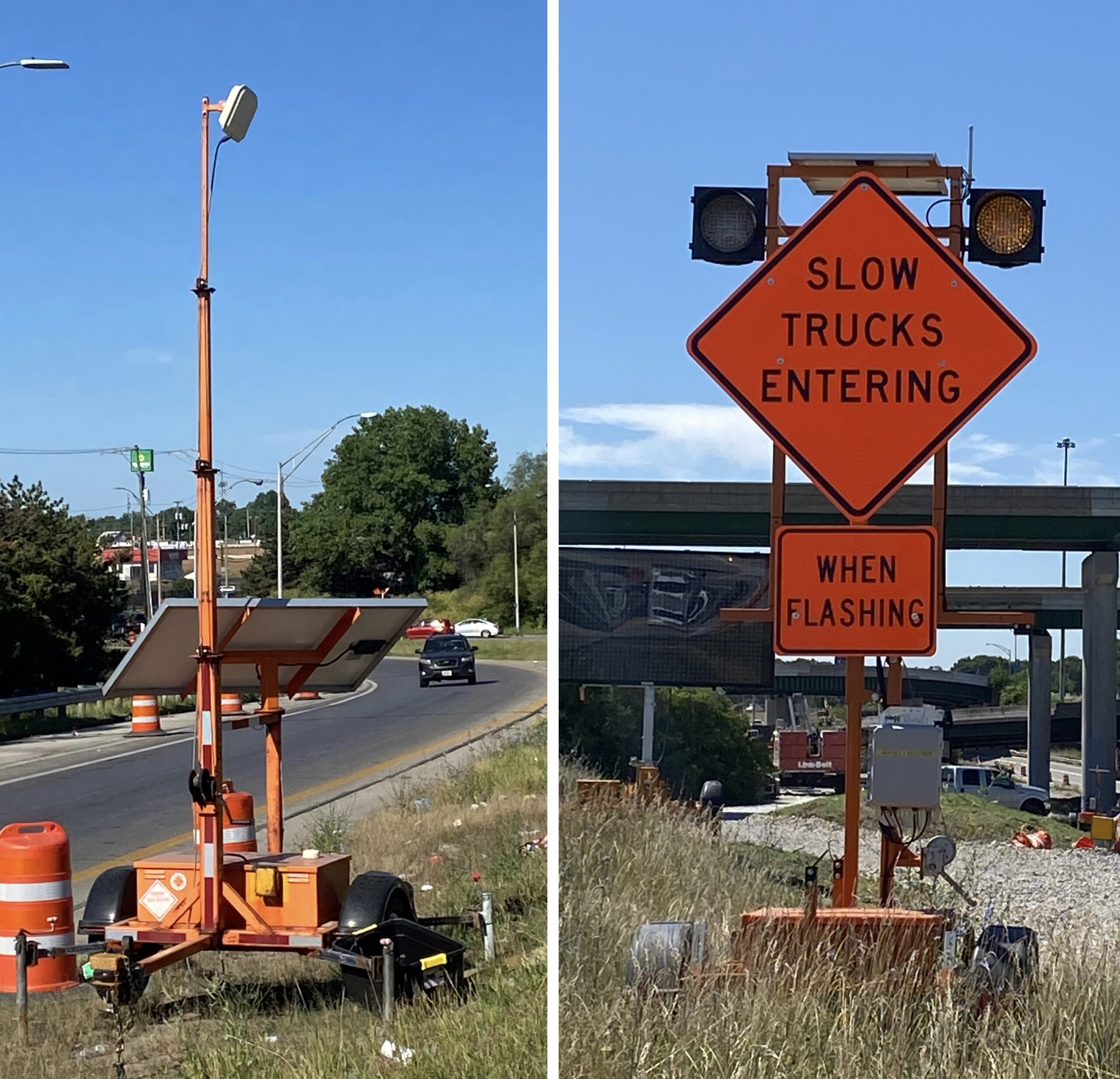 For the full press release, go to: https://www.transportation.ohio.gov/about-us/news/district-6/odot-smart-work-zone-downtown