During National Composites Week, we highlight the disruptive potential of lightweight, noncorrosive materials.
By Angie Schmitt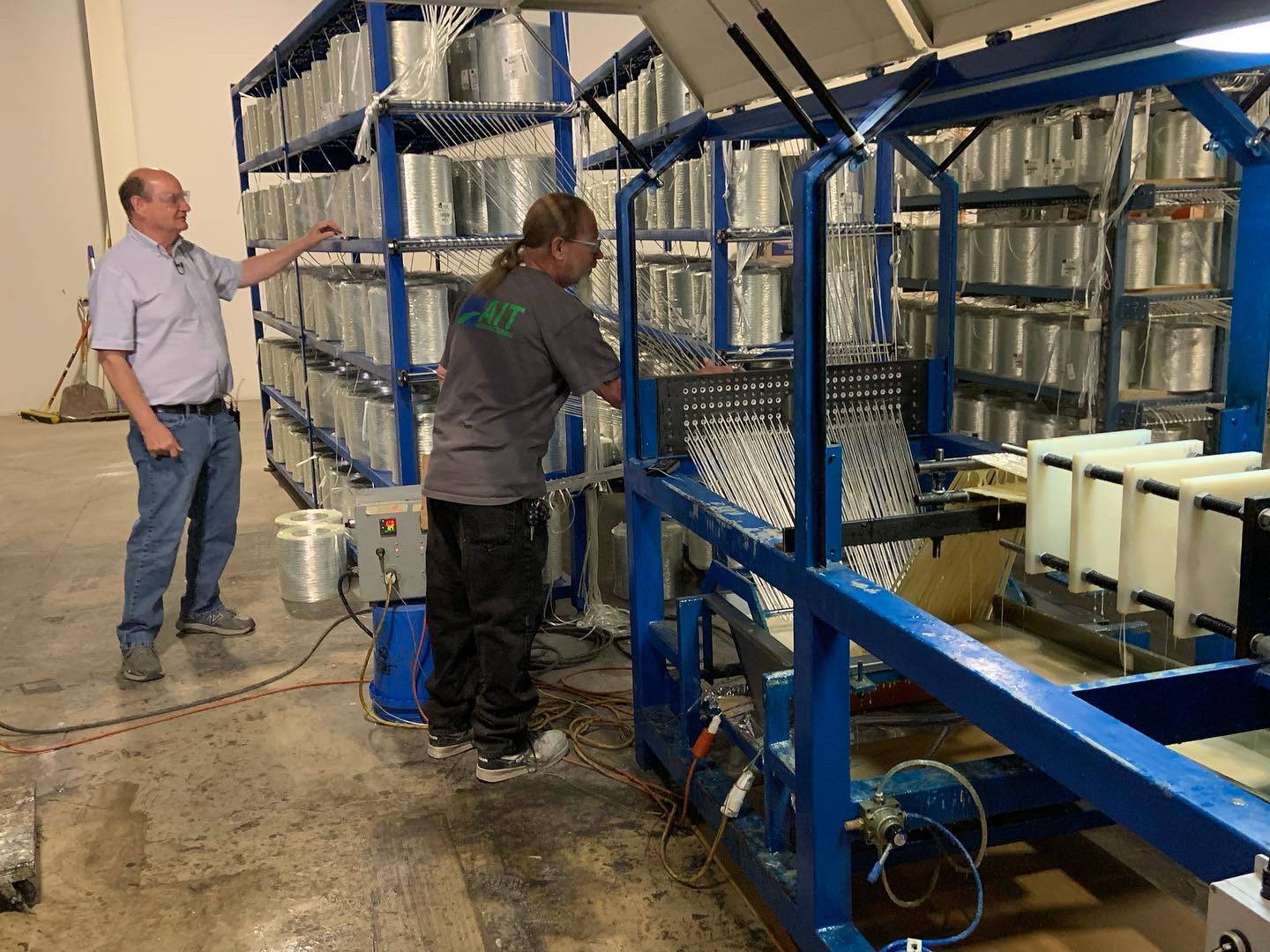 Full 1

Ken Sweeney, president and chief engineer at AIT Manufacturing, stands back as a worker oversees the first step of the composite rebar manufacturing process.
At a factory in North Randall, Ohio, something is happening that has the potential to revolutionize public infrastructure.
Along a small assembly line, fiberglass threads are treated with an epoxy before being baked in an oven.
What emerges is rebar that is as strong as steel, but many times lighter. A woman like myself can easily lift a 16-foot rod with one hand over my head.
"The bar is noncorrosive and it's high strength," says Ken Sweeney, president and chief engineer at AIT Composites, a Maine-based company which operates this plant and two others. "It's stronger than steel."
It's also much more sustainable than the alternative — steel rebar. It's much easier to produce and cheaper to transport.
"The energy use is fairly minimal," added Sweeney.
In honor of National Composites Week this week, we wanted to highlight AIT Composites as an example of the work companies are doing to unleash the enormous potential of composite materials. Work that will make public infrastructure safer, more durable and more sustainable. Composite materials are formed by mixing two or more materials and humans have been using them for millennia. Today, they are used in everything from surfboards to car bodies.
Not only is the company manufacturing rebar that can be used in a variety of construction contexts, between their three factories they're also making everything from utility poles to bridge superstructures out of the lightweight, super-strong, non-corrosive material.
The Grist Mill Bridge, for example, in Hamden, Maine, which was constructed using AIT composite girders, is expected to last 100 years. Project leaders say not only does the material offer long term advantages, it's easy to work with and reduces construction time.
"We are solutions providers, particularly in infrastructure," Sweeney said. "The market is huge."