Utah Day: UDOT uses TRZs to Encourage Development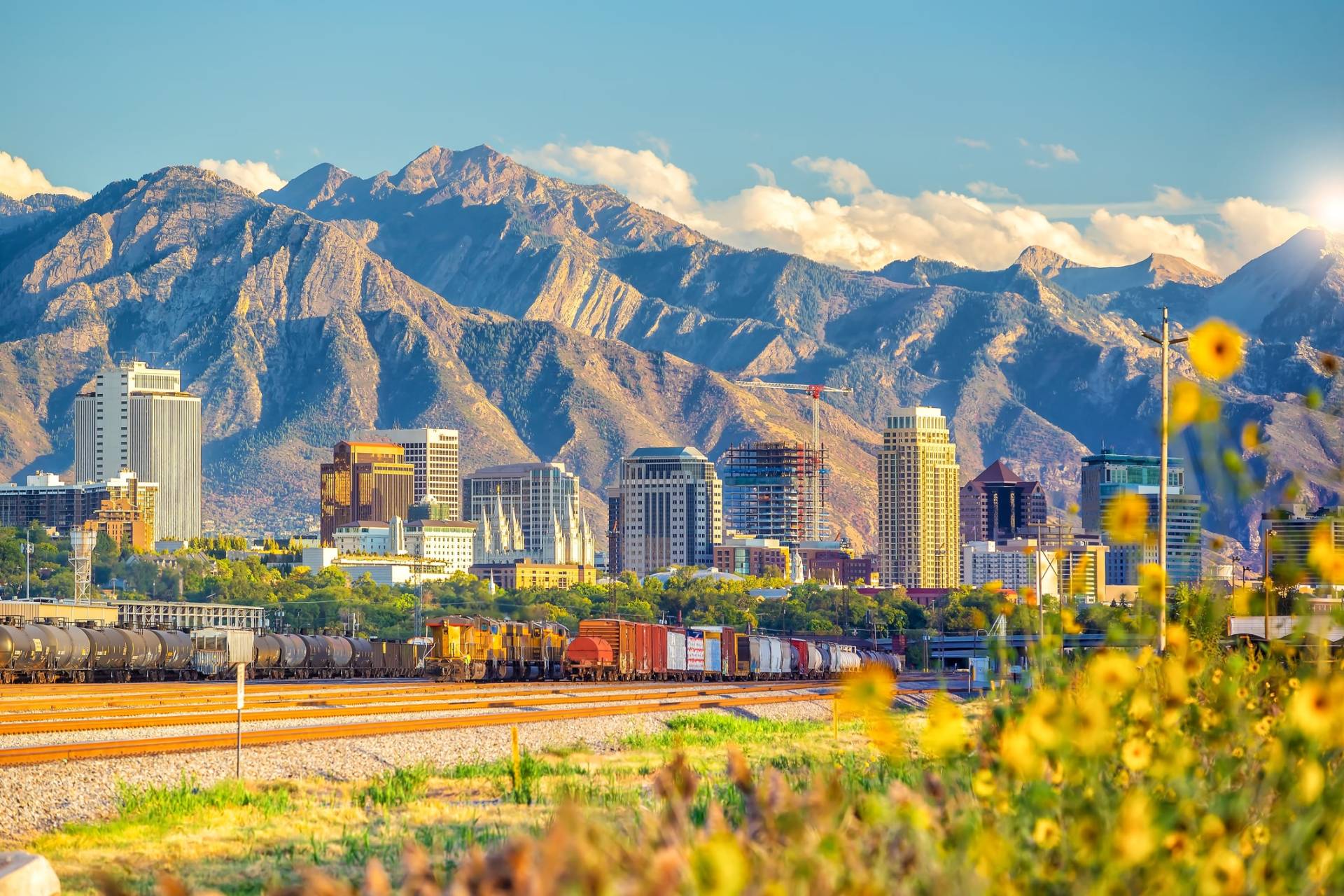 Full 1
In the past 40 years, Utah's population has more than doubled, and it is projected to grow by an additional 2 million by 2050. To support this growth, the state adopted a law to create transportation reinvestment zones (TRZs), making it the second state in the country to do so.
In 2019, Utah Department of Transportation (UDOT) contacted several contractors to pilot e-Ticketing technology on seven different asphalt projects. The agency then met with each contractor to determine a step-by-step workflow to broadcast data from plant to field using each firm's loadout system.
How TRZs help Utah prepare for a growing population
Utah's population has more than doubled over the last four decades. In 2020, there were over 3.3 million Utah residents. By 2050, that number is expected to increase by 2 million. Considering this projected growth, the state passed two laws to allow for the development of transportation reinvestment zones (TRZ). Utah is the second state in the country, after Texas, to adopt a bill that allows for TRZs.
This value capture technique designates locations near transportation projects to encourage development. Moreover, it allows the state to capture current and future economic growth caused by transportation improvements. TRZs also provide the necessary profits to support long-term housing and transportation projects.
In 2021, Utah became the first state to adopt a companion measure, a similar or identical bill, that allowed for the development of housing and transiting reinvestment zones (HTRZs). Both bills were the result of extensive collaboration efforts between UDOT, Utah Transit and the metropolitan planning organizations (MPOs). In conjunction, these two bills designate specific areas within Utah that allow for two or more agencies to create an interlocal consensus. As a result, they are able to capture additional property or sales tax revenue generated by a project.
e-Ticketing has transformed how contractors deliver projects in Utah
UDOT used Survey123, an ArcGIS®-based tool, to create software that allows suppliers to send e-Tickets in real-time. The software enables inspectors to view and revise ticket data on their mobile devices. The agency avoided the use of external vendors and software by utilizing FME, an ArcGIS® database the agency already had a license for, and Survey123.
Unlike traditional paper tickets, e-Tickets allow inspectors to add additional information such as mix temperature, sample testing location, visual delivery verification and supplemental inspection details. This data is then used for asset management purposes. To further mainstream the technology, the agency also created a website for contractors to use. The website allows users to see e-Tickets in real-time. This shared use of the database has been beneficial for both the agency and its contractors, as it has allowed them to correct missing or incorrect tickets.
"The overall efficiencies provided by the system and by having real-time data give greater command to how you manage a project, both from a DOT and a contractor perspective," said UDOT State construction engineer for quality management. "Our inspectors and contractors are already seeing benefits from using the app."
After a very successful paving season in 2019, UDOT and its contracting partners continue to independently utilize e-Ticketing for all their asphalt projects. The agency is working alongside their contracting partners to expand e-Ticketing to other assets and materials such as Portland cement.
SOURCES: FHWA, UDOT