BIM for Infrastructure: A New Tool Quantifies the Savings  
HDR's ROI tool found agencies who switched to digital construction could shave 15 percent off project costs due to reduced change orders.
By Robyn Griggs Lawrence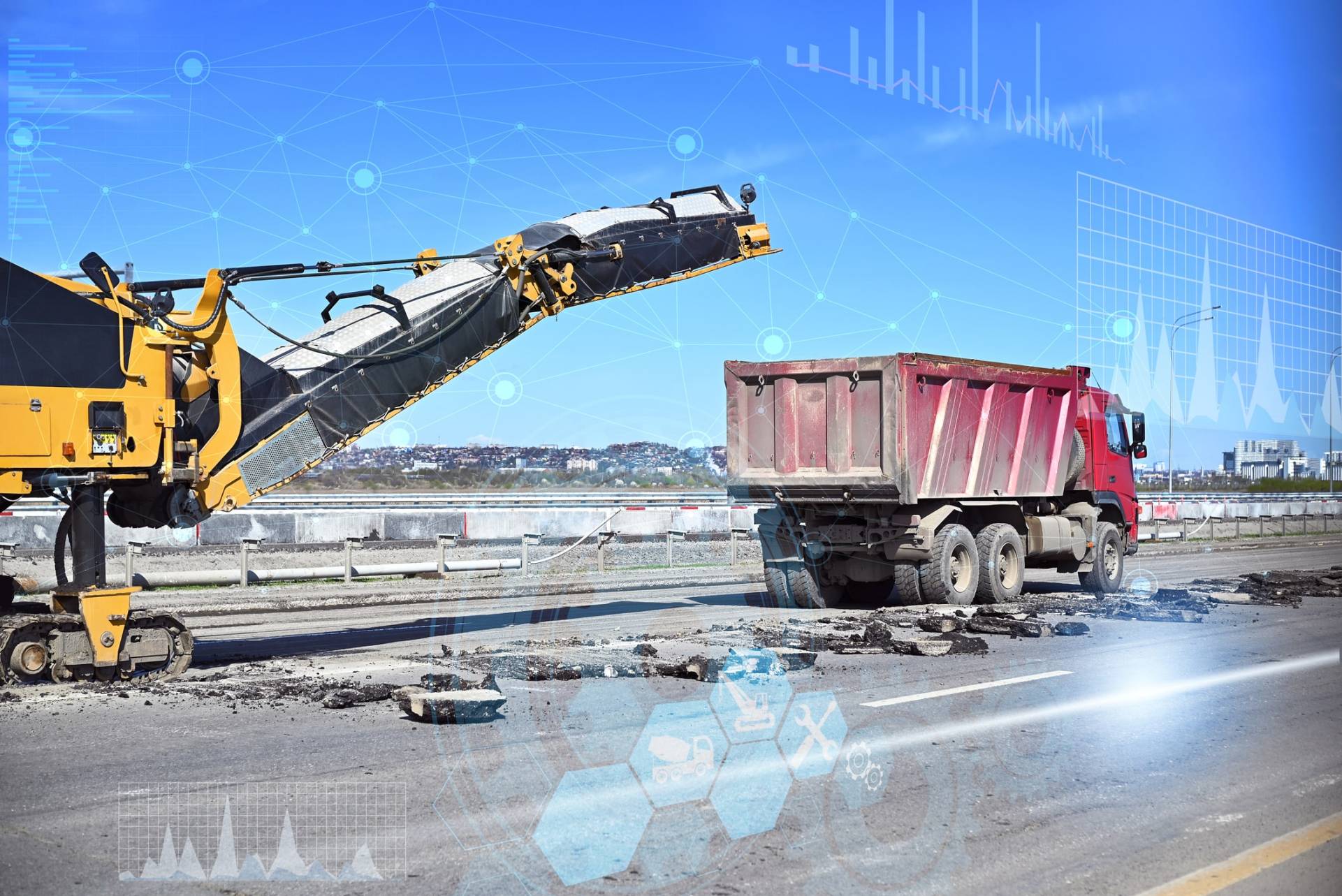 Full 1
When Alexa Mitchell was a CADD engineer at the Missouri DOT in the aughts and early 2010s, she often proposed emerging digital technologies to agency executives. Inevitably, they would ask, "How much is that going to cost?" and "Are we going to get our money's worth?"
"For digital delivery, I couldn't answer that very well," Mitchell said. "I didn't have hard numbers—we hadn't consistently determined that value."
Mitchell, who is now transportation BIM program manager for Omaha-based engineering company HDR, has found a way to help other DOT employees find answers. Working with Chris Williges, HDR's economics director, she created a tool that allows DOTs to determine the return on investment (ROI) of transitioning to digital delivery in transportation projects. Based on an 18-month study funded by FHWA's Turner-Fairbank Highway Research Center through the Transportation Research Board, the tool quantifies the benefits and costs of adopting BIM through rigorous economic assessments. Through this work, she has become an industry leader in BIM for infrastructure.
"In any transportation agency, funds are limited and leaders need to choose where to invest," Mitchell said. "Digital delivery is getting much attention in transportation, and rightfully so. But the initial setup of the digital delivery environment is quite a significant level of effort. It's perceived that it's time-consuming, and it is. For DOTs, there's a legitimate question of whether that effort will pay off."
Rather than assessing qualitative value, as previous studies had done, Mitchell and Williges set out to quantify the value BIM brings. Their efforts included developing "a tool and strategy that would allow technical champions at DOTs and other agencies to back up their business case," Mitchell said.
"In using this tool, agencies don't have to guess what their benefits would be," Williges said. "We can help entities better predict the costs and benefits of digital delivery, personalized to their situation."
Benefits Outweigh Costs
During the course of their study, Mitchell and Williges conducted a literature review, identified case studies and convened an expert panel to develop their tool. The tool is designed to be easy for agencies to use—even if they don't have a lot of data to work with. Agencies with limited information are able to determine a general idea of the costs and benefits of digital delivery. Conversely, those with more detailed information, such as staff size, average pay per staff member and average project size, can get agency-specific estimates.
"We identified 29 benefits of digital delivery and 13 costs," Williges said. "Using this tool can show agencies exactly where they will save money, where they will spend money and the long-term implications of these choices. For example, staff time savings achieved by incorporating new technology can take time to show up in annual budgets. The tool can show agencies when these specific benefits will be realized."
The bulk of the cost of moving to digital delivery is in procuring hardware and software, followed by personnel-related costs like employee training and developing new procedure standards. Ongoing costs include subscriptions, training/hiring and tech upgrades.
The biggest benefits come from avoiding change orders, Williges said. "With digital delivery, designers can clarify their intent and contractors can understand the impacts of the design. In the case studies we examined, with project costs ranging from $5 million to more than $200 million, we found that using digital delivery can save roughly 15% on a project in change orders, which is a significant financial benefit."
Other benefits include lower construction bids, improved safety visualization and elevated asset management. These benefits allow for operations and maintenance work that wouldn't have otherwise been possible. Should a flood compromise culverts, for instance, DOT staff could extract comprehensive information from the designer, contractor and operations department. Examples of this information include how and where the culverts were built and maintained. All of this data can be stored in an enterprise system in a matter of minutes, Mitchell said.
Because agencies realize the benefits from digital delivery over many years, Williges added, it's harder to quantify the benefits for just one project. In fact, it often takes agencies being able to reuse data, work and training for other projects before they see the cost and time savings. "An agency's overall program benefits from the consistent use of digital delivery on individual projects."
Using the Tool
HDR's tool could be useful to state DOTs such as those in Pennsylvania, Utah and Iowa. These are examples of states that are creating strategic plans and roadmaps to reach full digital delivery implementation over the next few years. The Washington DOT was the first to use the tool to analyze whether investing in a statewide digital delivery program was the right thing for the agency to do. It found positive results, which were presented to the department leadership team.
Mitchell said the HDR team learned a lot in working with the WDOT. "We discovered that we have learned so much more since the study ended and there are some opportunities to make some improvements to the tool, specifically to include a ramped-up period to the calculations," she explained.
DOTs can find a copy of the BIM ROI Tool on the National Academies website (nap.nationalacademies.org) or follow this direct link. The National Academies website also offers an assessment matrix that helps DOTs identify their current and desired levels of BIM maturity. This is especially helpful for agencies who are in the process of planning their transition to digital project delivery.