Arizona Day: Arizona is using Innovation the Right Way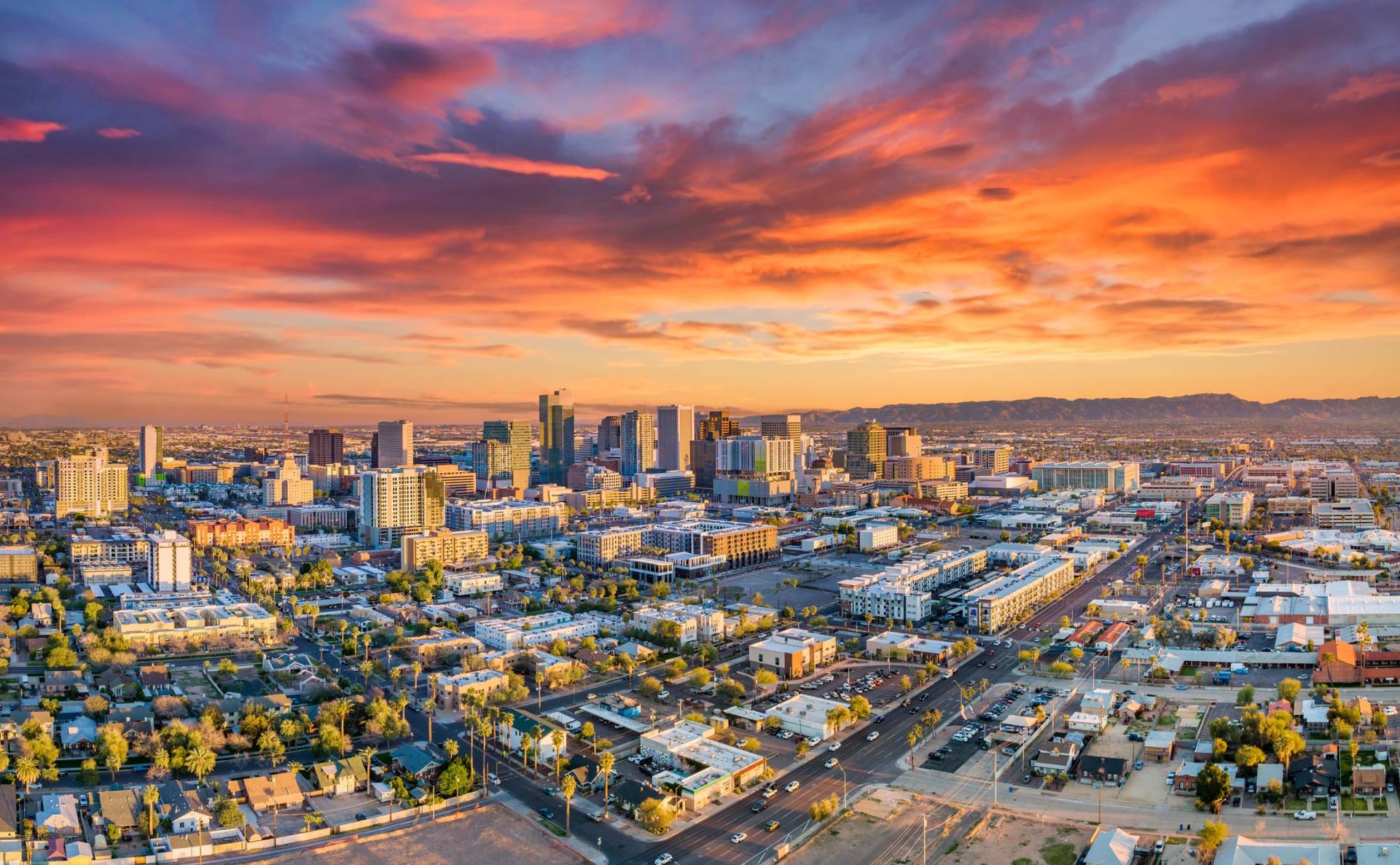 Full 1
The Federal Highway Administration's (FHWA) Everyday Counts 6 (EDC-6) Next-Generation Traffic Incident Management (NextGen TIM) innovation is an effort to improve the safety and travel reliability on all roads.
NextGen TIM is a comprehensive and collaborative effort between FHWA and state, local and tribal partners. The goal of this partnership is to improve existing traffic incident management strategies. By integrating proven, yet underutilized, technology, data and training strategies, transportation agencies are saving not only time and money, but also lives.
Keeping Arizona roads safe: ADOT's Incident Response Unit
ADOT's Incident Response Unit (IRU), sponsored by GEICO, is a dedicated unit within the Transportation System Management Operations Division (TSMO). The unit works towards improving safety on Arizona roads by providing essential services. These services include traffic control, removing debris and changing flat tires.
Comprised of a 15-member team, IRU helps patrol the Phoenix metropolitan area. The city and the surrounding communities contain about 540 miles of roads and highways. The team's main goal is to reduce crashes and aid drivers by improving traffic flow. By achieving this, they are able to decrease the possibility of a secondary, more severe, collision.
ADOT works closely with the Arizona Department of Public Safety (DPS) when there are roadway incidents.
"Our folks support the highway patrol by managing traffic. This allows them to really focus on crash investigations and other responses," said ADOT Division Director Brent Cain. "The intent is for us to be more responsive so we can get that crash cleared more quickly."
When not responding to traffic incidents, this 15-member team also performs minor highway tasks. The IRU is available for assistance from 4 a.m. to midnight on weekdays and from 6 a.m. to 4 p.m. on weekends.
Before the team was established, ADOT conducted research to determine if such an effort was worth implementing. The agency predicted that by setting up this unit they could reduce operating costs by 30 percent.
ALERT, the former response team, was under the department's maintenance division. In this team, workers were frequently diverted from their regular duties to handle incidents. This caused significant delays for the crews who were responsible for maintaining roads, repairing guardrails, and performing similar tasks.

Combating wrong-way driving: ADOT's innovative solutions and strategies
According to FHWA, over 500 road fatalities were the result of wrong-way drivers in 2020.
Wrong-way driving occurs when drivers are traveling against the flow of traffic. This often happens in the early hours of the morning when it is the darkest outside and drivers are impaired.
According to the National Transportation Safety Board, inattention and alcohol impairment were some of the leading factors for wrong-way driving.
"These crashes occur when they [wrong-way drivers] get on the freeway the wrong way. They get on the exit ramp," said Brent Cain. "And when they're so impaired, they drive in what we call the HOV lane, or the very fast lane. And so, they're traveling in that fast lane in the opposite direction. They think they're in the slow lane."
Because of the high speeds, wrong-way collisions are often severe, and sometimes deadly.
In the past, agencies like ADOT relied on the public to help identify wrong-way drivers.
"We've been studying this since the early to mid 2010s and looking at how we mitigate the wrong ways in our system. Upon review, we learned that the current process of detecting wrong ways is people calling 911."
However, this method can be inefficient as many drivers don't know their exact location when traveling along an interstate.
"And so, for DPS to intercept those is a challenge," said Cain.
One way that ADOT has worked to combat the danger posed by wrong-way drivers is by implementing a thermal camera detection system pilot project on I-17. The purpose of the pilot is to improve the effectiveness of law enforcement efforts in reducing the dangers resulting from wrong-way driving incidents.
The system is installed on freeways, exit ramps, and freeway-to-freeway ramps to alert ADOT traffic dispatchers and law enforcement about a wrong-way vehicle's location. This technology provides quicker and more precise information to responding officers and the Arizona Department of Public Safety.
"The system on I-17 essentially notifies us as well, and then we track it. We also have a warning system that has these large, dynamic message signs. Through these overhead boards, we are able to tell the public to exit the freeway. I know that it may be inconvenient but they prevent crashes and are well worth it," said Cain.  
Overhead message boards, or dynamic message signs, alert oncoming traffic of the approaching wrong-way vehicle. When a wrong-way driver mistakenly enters the interstate using the exit ramp, flashing LED warning signs are activated to prompt the driver to self-correct. In the meantime, the system activates alerts on the overheard message boards to warn right-way drivers of the approaching wrong-way vehicle.
Through the use of thermal camera detection systems, flashing LED warning signs, and traffic cameras, ADOT's project aims to provide quicker and more precise information to responding DPS troopers. Furthermore, these technologies relay information about the vehicle's location to the appropriate agencies and ultimately reduce the risk of wrong-way incidents. 
Although ADOT's efforts can reduce the risk of wrong-way driving, the agency alone cannot completely eliminate it. Despite these challenges, ADOT remains committed to enhancing road safety and protecting motorists from the harm caused by reckless drivers.
SOURCES: ADOT, FHWA