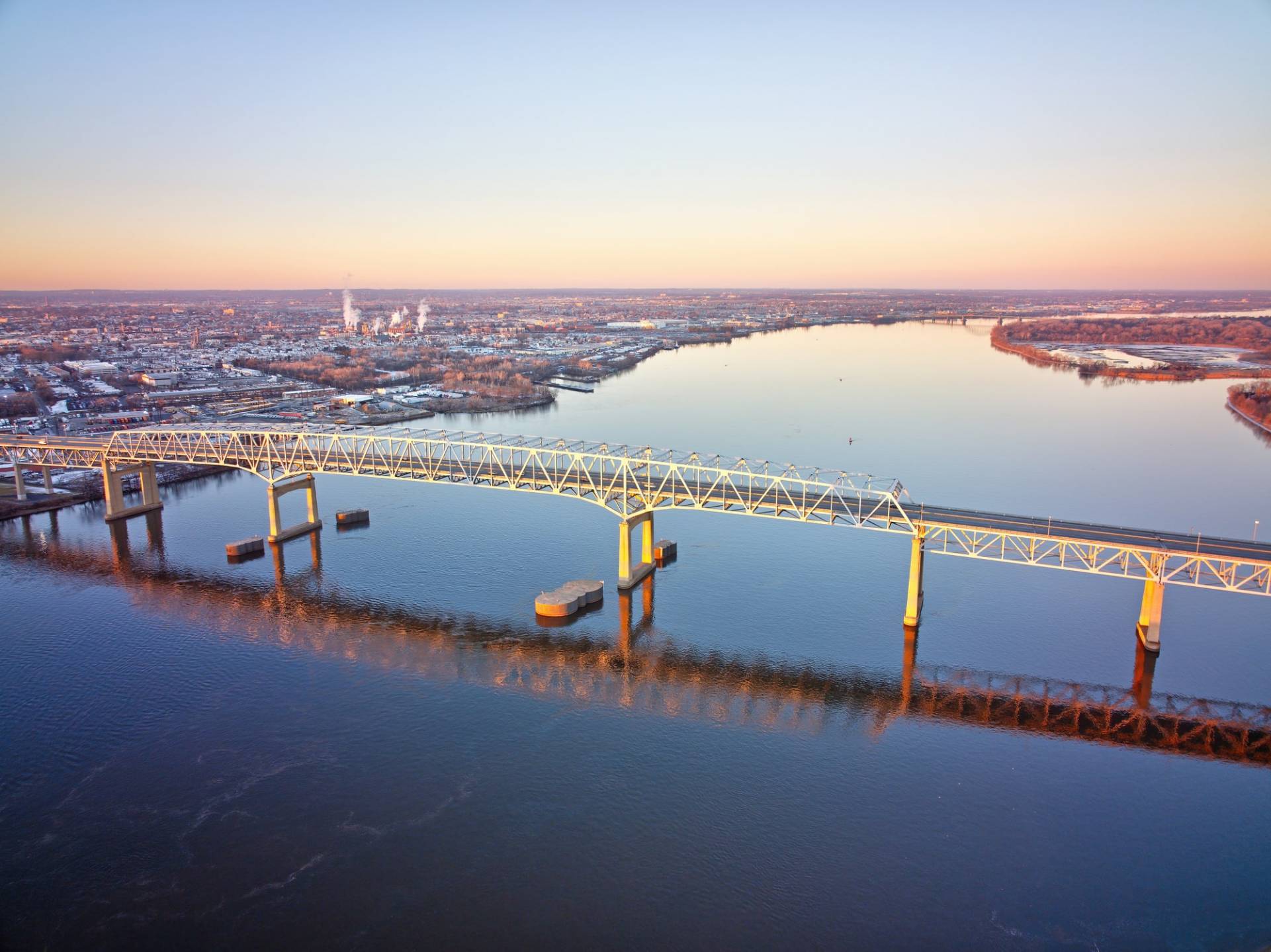 Full 1
On Wednesday, the U.S. Department of Transportation's Federal Highway Administration (FHWA) announced $2.1 billion in first-round grants to improve four bridges across the country. Funding for these projects is made possible through the Large Bridge Project Grants that were set-up under the Bipartisan Infrastructure Law's Bridge Investment Program. These historic grants are the largest dedicated investment in highway bridges since the construction of the Interstate Highway System.   
These grants will fund construction for four "economically significant" bridge projects across five U.S. states. "These first large-bridge grants will improve bridges that serve as vital connections for millions of Americans to jobs, education, health care and medical care, and help move goods from our farms and factories," said Deputy Transportation Secretary Polly Trottenberg. 
The First Large Bridge Project Grants awarded in fiscal year 2022 are as follows:  
The Kentucky Transportation Cabinet (KTC) will receive $1.385 billion to improve and reconfigure the Brent Spence Bridge. 
The Golden Gate Bridge, Highway and Transportation District in California will receive $400 million to improve and install crucial structural elements on the Golden Gate Bridge. These improvements will ensure the structure is resilient against earthquakes.  
The Connecticut Department of Transportation was granted $158 million to restore the northbound portion of the Gold Star Memorial Bridge.  
The city of Chicago, IL, will receive $144 million to restore four bridge structures over the Calumet River south of Chicago. 
The Biden administration said it has plans to allocate $40 billion for improvements to thousands of bridges in the future.  
More information on the Biden Administration's Bridge Investment Program, Large Bridge Project Grants and Bridge Planning Grants, can be found here.