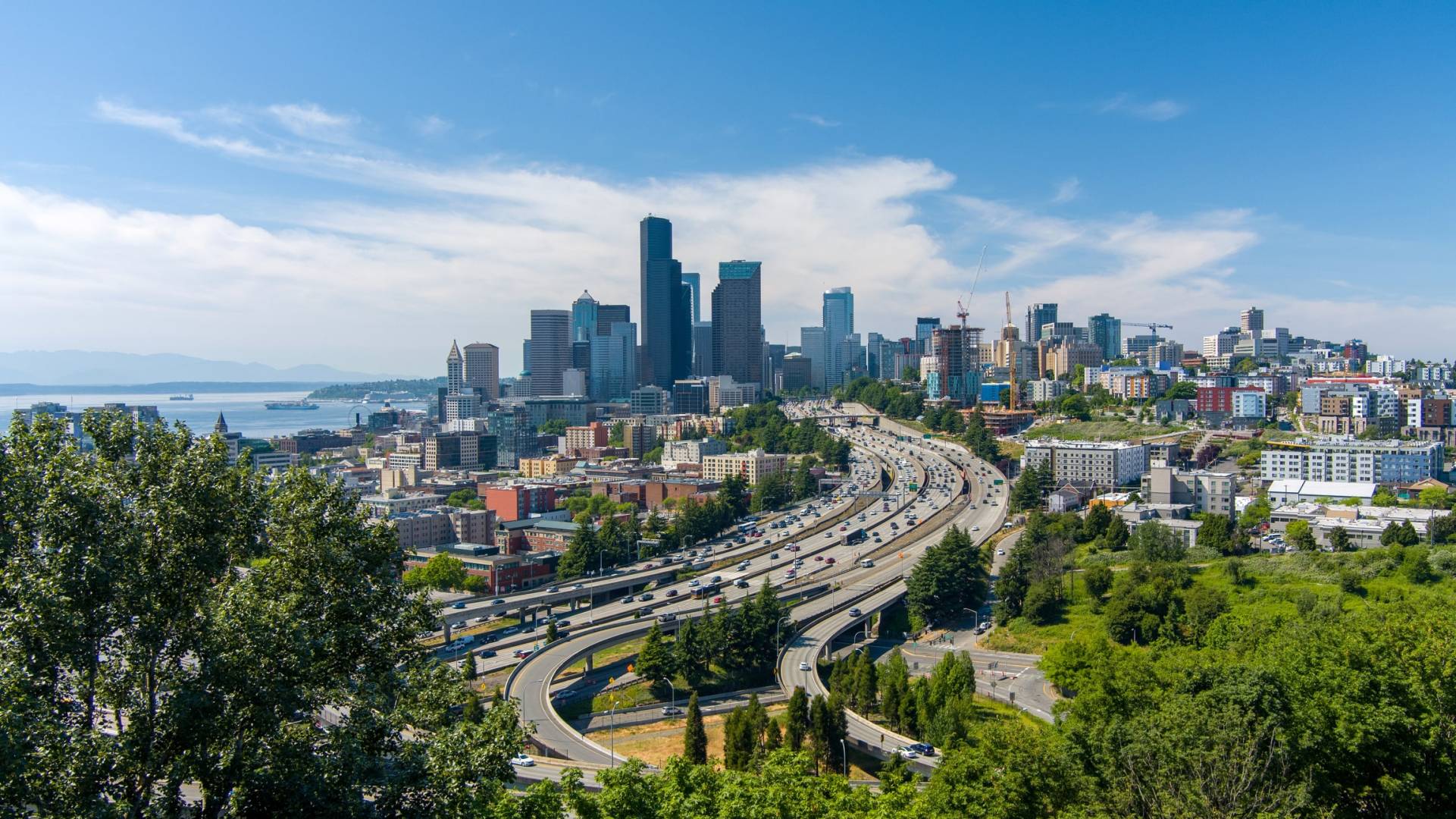 Full 1
US Infrastructure is at a critical juncture. Just as federal resources have dramatically expanded, transportation leaders are being called on to navigate new challenges around resiliency, safety and an unprecedented inventory of projects. This is happening amidst a backdrop of workforce challenges and a wave of retirements.
It is also a moment of profound technological change, which offers the potential for broad public benefits, and has the potential to disrupt processes that have been in place for decades. That kind of innovation is the focus of our Moving Innovation in Public Infrastructure series, which we're kicking off today. The series which will feature interviews with some of the nation's top infrastructure leaders.
We're so excited to begin with the release of a podcast interview with one of the most powerful transportation officials in Washington: Rep. Rick Larsen (D-Washington). Larsen, the ranking member of the House Committee on Transportation and Infrastructure sat down with InfraTalk America Publisher Gregory Nadeau to talk about electrification, innovative materials, advances in project delivery as well as many of the hottest topics facing transportation officials today.
We're also very excited to announce we'll be hosting Shailen Bhatt, the new Federal Highway Administration Administrator. Bhatt, who has had an illustrious career in state DOTs and the private sector, now oversees a $350 billion in federal infrastructure spending.
We'll be focused on learning how they are guiding the industry to adapt and embrace rapid change and increasing technological sophistication.