After a decade of progress, the Tollway Authority is on track to be nearly paperless by 2026.
By Robyn Griggs Lawrence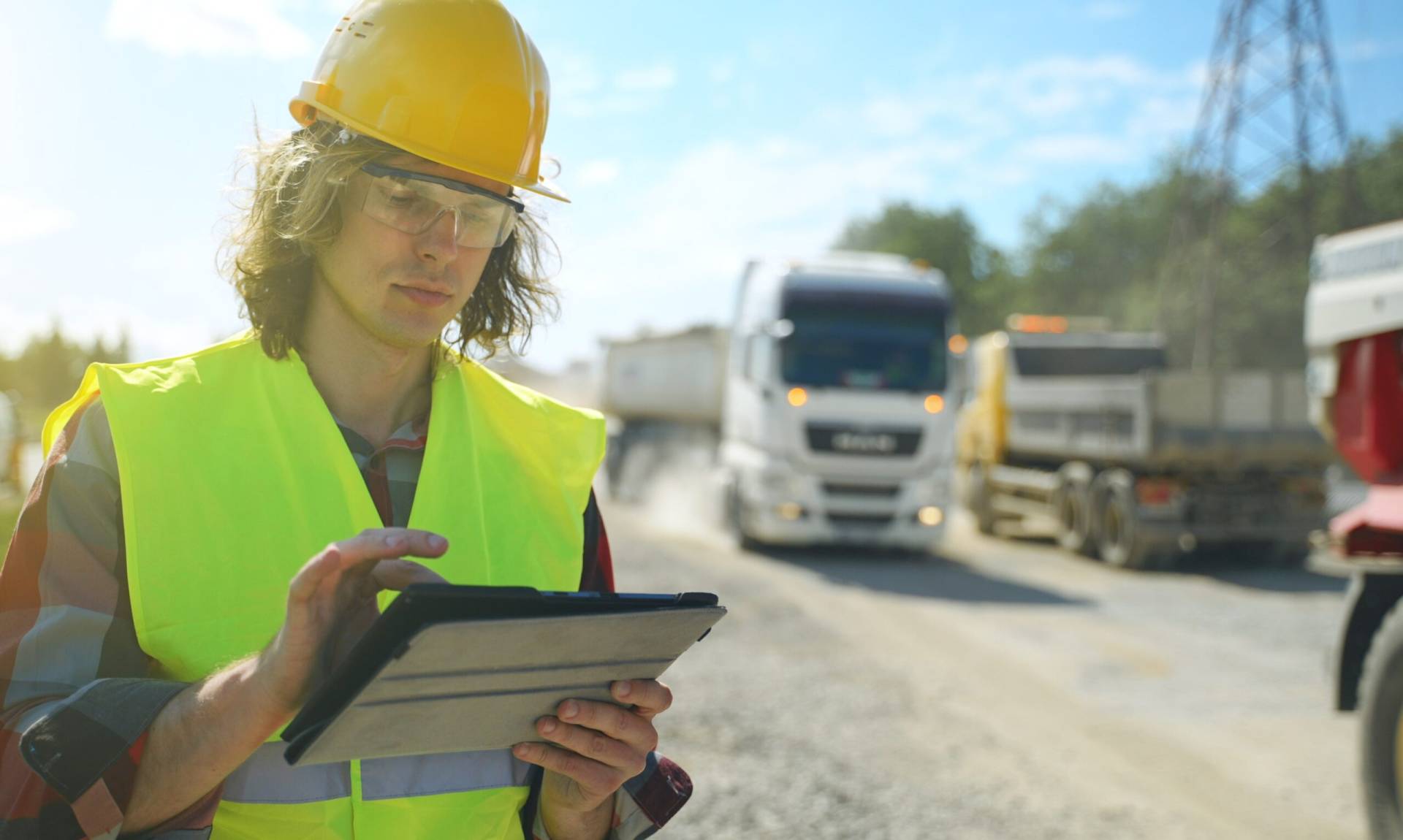 Full 1
The Illinois State Toll Highway Authority was an early adopter of Building Information Modeling (BIM), the use of advanced cloud-based software to create digital three-dimensional models of transportation infrastructure, aiding in their construction and maintenance.
The agency, a user-fee system responsible for building, operating and maintaining five toll roads stretching almost 300 miles across 12 counties, began integrating the technology in 2013 – well before many of its peer agencies were even exploring it. In 2017, the Tollway Authority used BIM to construct the Reagan Memorial Tollway. The agency followed that up in 2019, using the advanced technology to construct the I-490 Tollway.
Agency leaders say the benefits are already apparent. Now, the tollway authority is moving toward total model-based delivery and digital data collection throughout its system.
"We're always looking for opportunities to be more innovative and more efficient," said Cindy Williams, deputy chief of program implementation for the Illinois Tollway, which will oversee $1.47 billion in capital spending in 2023. "And there's a lot of technology out there that's working the old adage: work smarter, not harder."
This year, the Illinois Tollway plans to start utilizing the Bentley Systems iTwin Platform, an open, scalable cloud service that allows users to visualize and analyze digital twins of infrastructure assets. The iTwin Platform allows every stakeholder on a project, from designers to contractors, to log in through a website and review models as they're submitted and keep track of their progress in real time. This saves participants time and prevents critical data from being lost.
"Our goal is that by 2026, all new projects will have a model-based product delivery," Williams said. "We have not fully committed to getting rid of all [paper] plans because there are just certain aspects you need to put on a drawing. But we are looking to minimize them as much as possible."
Ultimately, the Illinois Tollway's goal is to create a process for collecting data that will result in accurate digital as-builts for asset management. Toward that end, it is implementing solutions for construction managers and contractors to gather data from survey-adjusted files, ASCII coordinates, CADD drawings, field notes and electronic ticketing (e-ticketing).
E-ticketing—paperless ticketing systems that allow construction companies and transportation agencies to track materials, verify tonnage, and prevent worksite hazards and lost tickets—is being widely adopted across the industry. The Illinois Tollway is slowly rolling it out and tying it into its BIM platform. The agency plans to use the technology on all its projects by 2024.
"The goal is to let people get comfortable with e-ticketing and then start requiring it," Williams said. "But if they want to start using it now, we're encouraging it."
It isn't yet possible for the tollway authority to fully integrate e-ticketing with BIM because "BIM software is still catching up with where we need it to be from a transportation perspective," said Laura Thompson, executive project manager for the Illinois Tollway.
Lora Rensing, project implementation engineer for the Illinois Department of Transportation, which sets design and standards requirements for the Tollway Authority and coordinates planning and construction with the agency in cases where tollways and IDOT highways meet, said e-ticketing is an important tool in the DOT's process of becoming as paperless as possible.
"We're trying to get to a point where all of our information is accessible from many different locations," she said. "Having all of our documentation in a digitized format in a location we can access from many different locations in the state gives the field staff a peek, in real time, into what's going on. A lot of information is right at our fingertips, where otherwise we'd have to go searching through job boxes. It makes things a lot more streamlined."
For the Illinois Tollway, BIM has introduced even more efficiencies, including savings in paper because drawings no longer need to be printed, and reclamation of data that was often lost when design drawings were transcribed from computer models to printed sheets. "We've been able to identify a lot of issues we would have otherwise found in an RFI and get them resolved during design instead of once it's in construction," Williams said. "That inevitably saves us money and builds us a better product."
An important piece of the Illinois Tollway's digitization is creating awareness and acceptance among its contractors and teaching them how to use model-based construction software. The Tollway is making a big effort to extend digital education and outreach to small, new and diverse contractors with workshops and hands-on field training.
"A lot of the bigger companies have more funding for this," Thompson said. "So, we're trying to get some of these smaller contractors brought up to speed and on board with it. Anything new can seem a little scary to a lot of people."
The Illinois Tollway is also reaching out to various industry professional groups and associations. Furthermore, the agency has created a committee that includes road builders as well as Illinois counties and other DOTs interested in joining the conversation.
Williams compares the learning curve to the transition from drafted paper plans to CAD drawings 30 years ago.
"The biggest hurdle we've seen from the construction industry is just hesitation," Williams said. "But we've got a lot of firms from both the design side and the contractor side that are really gung-ho and want to learn and find the efficiencies in this. And there are efficiencies there, though sometimes it takes one or two projects before you get to that point. As everything evolves, we're getting to where we can find those efficiencies and work through all those hurdles."