Iowa State University is now offering civil engineering students five courses in 3D construction.  
By Lori Tobias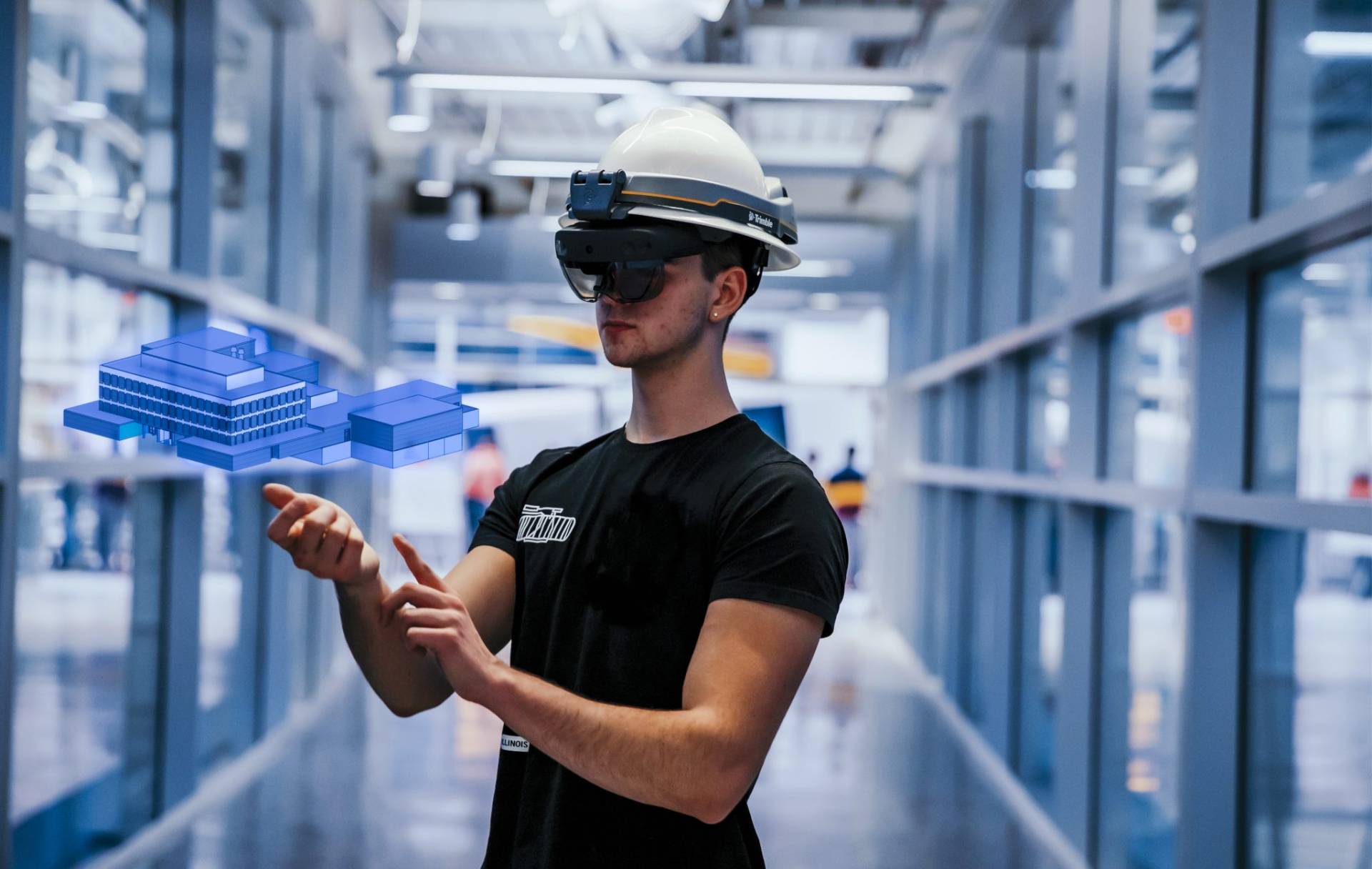 Full 1
Credit: Iowa State University
In this era of high-tech digital construction, teaching engineering students how to work with technology is critical and, with technology advancing so rapidly, demanding. But an Iowa State University educator has found that when it comes to visualization tools, young students have a clear advantage over their predecessors who worked from paper plans. 
"It's really difficult to teach someone to read plans," said Roy Sturgill, an assistant professor in the Iowa State University's Civil, Construction and Environmental Engineering Department. "You can't really visualize a set of paper plans until you've been part of several projects. It really takes years to visualize what that is going to look like." 
But 3D models make visualization immediate, and these students, many of them veteran video game players, already know their way around the virtual world. "I grew up playing video games, but what they are playing now is so life-like," Sturgill said. "They are used to being immersed in these virtual environments. With tools that allow you to see and manipulate 3D models, I think it's really ramping up the learning curve of visualization for our students."
Now, Sturgill is hoping to build on those skills to prepare students for a rapidly evolving and technology-driven construction industry.
Last year, the university received a grant to develop curriculum around 3D modeling.
In applying, Sturgill noted plans to create a curriculum of five courses within the construction engineering degree program that will advance students' use of visualization tools. Early coursework will introduce students to the technology. By the time they've finished the series, students will be producing their own 3D models.
Sturgill recently equipped a class of students with Trimble XR10 hard hats featuring HoloLens — a "mixed-reality" simulation headset — then sent them into the engineering building to navigate through the model.
"They were excited to have gotten to use the technology and confirmed that the use of 3D models and mixed-reality devices help in being able to visualize projects," Sturgill said. "They noted the possible application of such tools being used for the improved explanation of projects to owners and they were interested in how someone might view the progress of a project by having the construction schedule tied to the element of the model. There was lot of discussion about different types of models, the use for things like clash detection, how you see the progression of construction and milestones of how the construction would proceed."
Sturgill has been incorporating some of the visualization tools in the classroom for about a year, largely keeping pace with other university civil engineering programs. Sturgill gives credit to industry partners for assisting. "They've supplied us with models to help promote that in the classroom."
With the technology tools now a substantial part of the curriculum and plans in place for additional courses in the coming years, one of Sturgill's biggest challenges will be keeping pace with rapidly evolving technology and how it impacts the marketplace. It's a concern his students share.
"My students asked me about it today: how cutting-edge the hard hats we were using were," Sturgill said. "To be honest, Microsoft has kind of pulled the plug on HoloLens development. They are looking at different types of head mount displays. While it is cutting edge, that landscape of technology is evolving very rapidly. It is tough to keep up with how fast this technology is advancing.
"We often try to avoid teaching a specific software. If you only teach one, that software is not going to be used by every company out there. The better approach is to teach about the technology, not necessarily how to use one specific tool."